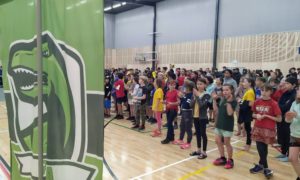 From Human Battleships to bouncy castles to 1990s video games, Cornerstone finished Term 2 in style. After one of the longest, and for many, the most tiring terms in a long time, a carnival day was in order.
In combined groups of Year 1 to 13s, students rotated around 24 stations, perhaps more akin to a circus than a school. The groups were rewarded for their ability to work together with kindness, rather than earning high scores. It was neat to see older students stepping up in responsibility and leadership.
Designed not to be overly competitive, the event still had a winner. Asher tribe had their second victory of the year. Issachar were second and then Zebulun took third.
Student Matt Smith's video record of the day.