The Cornerstone Fundraising Group (CFG) is a registered charity. It is comprised of a dedicated group of staff and parents and its purpose is to raise funds to benefit the children of Cornerstone. Its main fundraiser is the annual Cornerstone Gala.
Fundraising ideas
If staff, students or community members would like to undertake fundraising under the Cornerstone Christian School (CCS) umbrella to benefit individual, team, group, school or CFG activities then you need to fill out the following form. We will follow our Fundraising Policies and the CFG Chairperson will get back to you in due course.
CFG meetings
CFG meetings are advertised in the school newsletter 1-2 weeks in advance. They typically begin at 7pm and finish before 9pm. Parents interested in getting involved are welcome to attend a meeting or two to get a feel for what's involved.
Typically the Cornerstone Fundraising Group meets every 4th Monday of each month. Members of our school community who are interested in joining the group or finding out what we do are most welcome to come along.
CFG members and how to get involved
Please watch the school newsletter and website for meeting dates. We love to see new faces!
At present, the CFG's members are: Josh Couperus (chair), David Nagy (treasurer), Vicki Campbell (secretary), Gaylene Mason-Hollier, Tracey Knowlton, Katie Ashcroft, Hannah Gunning, Eloise Short and Nardine Hall.
Members typically leave the group after one or more galas having loved their involvement, having made many friends and having left a legacy that will benefit future generations of school families.
Cornerstone Gala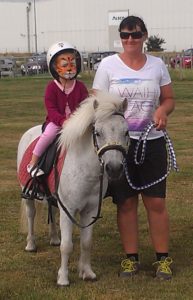 This is the CFG's main fundraiser. It occurs in either February or March.
Whilst the gala is organised by the group, widespread support from the community of families at Cornerstone is vital to its success. We request that each family contributes in three areas:
Donating items for sale .e.g. cakes/sweets/ethnic food/quality used clothing/books/garage sale items
Volunteering for a 2 1/2 hour shift on gala day (to help with one of our many stalls or activities)
Enjoying gala day with the community
There are many additional opportunities for parents, grandparents and students to help with the gala, e.g. delivering flyers, sorting through donated items, collecting or returning equipment and setting up stalls. The CFG requests assistance with these tasks in the weeks leading up to the gala, so watch the school newsletter and emails.
CFG members are encouraged to oversee an aspect of gala planning. This involves a commitment of 5-6 evening meetings over approximately eight months plus a little work to organise the area they choose to oversee. Straightforward role descriptions are provided to help new CFG members whilst allowing them to add their own flair and ideas. The CFG's gala coordinator provides support wherever necessary.
We appreciate the support of many local businesses and residents who donate items for our gala. We also appreciate the support of hundreds of local residents who come along to enjoy the day.
The all-purpose, artificial turf project
In 2011, the CFG decided to focus on a long-term fundraising effort to raise money for an all-purpose artificial turf. Since that time, $90,000 has been raised toward the project. The fund has been donated to the Cornerstone Christian Education Trust which is actively working toward raising further funds and will tackle it as soon as sufficient funds are available.
Other projects the CFG has funded
Some of the many projects funded by the CFG in recent years include:
the junior playground along Mihaere Drive (behind A and D blocks)
the senior playground
a class set of notebook computers
library books
kapahaka uniforms
sets of books for boys
chess sets
hockey goalie gear
the junior sandpit/shade area
junior learning and play resources
data projectors
basketball hoop repairs
the giant jenga set
rugby posts
the scooter track
wireless headsets for classrooms
an outdoor PA system
the senior shade area (seating behind C1)
subsidies for Cornerstone's AIMS Y7-8 tournament teams and Secondary tournaments teams (2013, 2015, 2017)
subsidies for Cornerstone's Year 5-8 camps and Year 7-8 ski trips (every year)
To contact the group, please talk to any of our members, enquire at the school office or keep an eye on the school newsletter or website for meeting details.