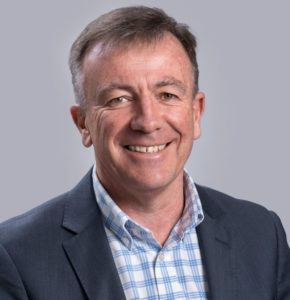 Nau mai, haere mai ki te te kura o Ihu Karaiti te Kamaka!
It is an honour and a privilege to be a teacher and educational leader here at Cornerstone Christian School. I can honestly say that I have spent the last twenty years doing my dream job – teaching students across the wider Manawatu region – five of those as Teaching-Principal at Awahou School in the Pohangina Valley, and here at Cornerstone Christian School since mid-2008. In 2016, I was appointed to the position of Deputy Principal and in January 2020 I assumed the role of Acting Principal before being appointed Principal in June 2020.
As a school, we tend to focus on the holistic development of each child – or to put it more simply, their 'discipleship'. I believe that discipleship is simply learning to live the way that God wants us to live and I love being part of this process in our students' lives. Ultimately our key desire is that every Cornerstone student comes to saving knowledge of Jesus Christ and develops their own relationship with God. We have a strong character development focus with an emphasis on our values of respect, diligence, kindness and integrity with an underpinning value of humility before God. Although our children achieve highly in their academic education and our school achieves excellent results on a national level, I believe that it is more important to focus on their developing character than their academic grades. In our modern world, learning can occur wherever and whenever you like, but good character develops when you are young, so that is our focus; good grades, and achieving to one's best, are a natural outflow of developing good character.
On a personal level, I am married to Anne-Marie Mitchell who is also on staff here at Cornerstone Christian School as a teacher aide. Together we have four grown-up daughters – two of whom are also teachers here in Palmerston North. When not in school you will find me gardening or looking after our lifestyle block just out of Ashhurst; casting a fly for trout down at some local river or walking the hills with a pack on my back.
My office door is usually open and I love meeting people in our wider Cornerstone family. Please drop in and say hello if you are over near the administration office or if you see me wandering around the school grounds.
God bless,
Chris Mitchell