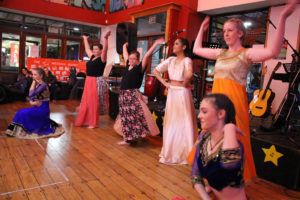 Cornerstone boasts a number of performing arts and cultural groups. We encourage our students to get involved in Performing Arts tribe competitions, music, dance and cultural groups, and have a number of age-group worship bands. We regularly participate in local Pacifica, Rockquest, Chamber Music, DanceNZmade, and Rotary Music Festival activities.
Itinerant music lessons are available onsite, during and outside of school hours with piano, guitar, and vocal lessons most popular. Epic Music Academy is popular for fun and affordable instrument lessons.
Cultures Day: is a popular annual celebration of the many school cultures that make up our school and the kingdom of God. All members of the school community are encouraged to dress in their own culture, and bring a dish or performance from their home country.

Recent Cultural News Articles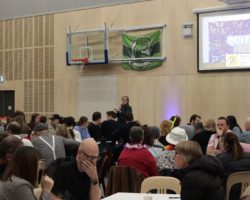 Around 200 parents, teachers, past and present students helped make Cornerstone's Quiz Night was a smashing success! Teams of ten were quizzed on categories like NZ and Local History, Guess The Song, and everything in-between. There was a range of fancy team costumes, to go with the fancy treats and baking. The event was run by the Cornerstone Fundraising Group…