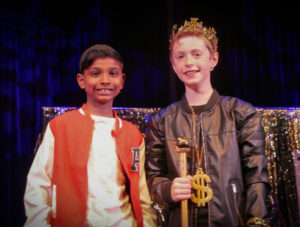 "Danny and the Shacks" followed the story of brave follower Daniel, and his three friends as they made some brave choices. With two sold out shows at Wallace Theatre, the 90 minute show featured song, dance and an important story.
Many were enamoured by Penelope's eloquent pronunciation as Helga, charmed by Caleb's pizazz as the king, and loved Liam's portrayal of Danny. Thanks to Mrs Forrest, Miss Tongs, Mr McDonald, and Miss Monaghan for their efforts in putting the show together.
"Once again, I was amazed at the talent of our students and the capacity of our teachers to teach, guide and direct them in this awesome show." reported a delighted Mr Mitchell.