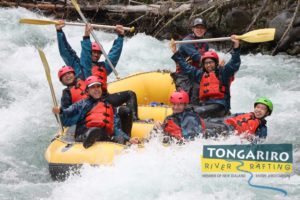 With the weather clearing, covid red requirements carefully met, and parents patiently working with a late decision, the Year 13 group were ecstatic their camp went ahead. Leadership Camp was about challenging students physically, mentally and spiritually. Mi Camp Whakamaru put on spectacular views, and delicious food for the event.
The Year 13 tribe competition had three parts. 1) Tribes had to run over 30km in relay teams, followed by 2) An academic maze challenge and finally 3) raft building. Naphtali won the relay with a strong team effort. Their team was also well coloured with Mr McDonald's 'colour run' bottles. Naphtali, then made a late comeback in the rafting thanks to Seaweed-Samson, to secure the overall tribe win.
Mr Rose, Mr McDonald and Mr McIntyre discussed the concepts of servant-leadership from a biblical perspective, and personality types.
The highlight of the trip for many was the white water rafting down the Waikato river. Mr Mac was brutal in splashing other boats. Also, a few of the boys may have screamed down some of the rapids.