The school is served by dedicated Christian staff who have undertaken to maintain and preserve the Special Character of the school.
In 2019, the key leadership staff supporting our Principal Dr Peter Ferrar are:
Chris Mitchell – Deputy Principal – Primary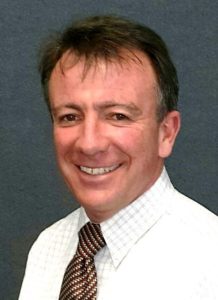 I have been teaching for 18 years, all in the Manawatu region. Five of those years were as Teaching-Principal at Awahou School in the Pohangina Valley, and I have been teaching at Cornerstone Christian School for the last nine years. In 2016, I was appointed to the position of Assistant Principal and I now, as Deputy Principal, have the awesome job of guiding the teaching and learning in the Primary School and helping teachers become even better than they are already!
There are not many schools in New Zealand where a person feels privileged to teach, but Cornerstone Christian School is definitely one of those. It's a great place with great staff collegiality and fantastic kids and at Cornerstone a teaching job becomes a full time Christian Ministry! Teaching is my passion, but the things that really get me going are Maths, Science, the Arts, taking students on education experiences in the outdoors and integrating ICT into learning.
James Rose – Deputy Principal – Secondary
I came to Cornerstone in 2019, joining the rest of my family here. It is a real joy to serve in the school that my family is part of. Before coming to Cornerstone, I was employed at St Peter's College where I served as Deputy Principal – Head of Senior School and Curriculum. I have spent almost my entire career in Christian education and feel very blessed to continue that journey here at Cornerstone.
I believe God created each of us in His image, yet unique, with our own talents, gifts and personalities. Diversity is our asset in creation; we can't all be hands or feet for example. Encouraging each person to follow Christ, and use their gifts and talents as they do so, will ensure that collectively we have the best chance to leave behind a "fruit that remains". To me, respect is the element that brings it all together, and remembering that each of us has been created in the image of God. Jesus commands each of us to "love thy God and love thy neighbour". As we do so, we learn to receive – and give – forgiveness, which in turn makes a path for healing and restoration.
Katrina Bannister – Team Leader, Aroha Team (Years 0-2)
I am thrilled to be leading Aroha team which is comprised of up to 6 classes of Year 0-2 students.
I have taught Y0-9 in my many years of teaching and am very experienced in teaching at New Entrant/Y1 level. My experience teaching the British foundation stage (Pre-school) has enabled me to have a deep understanding of early learning and how important transition is to school. My time abroad has enabled me to share many cultural experiences with our students, bringing more depth to biblical stories and an awareness of our ever-growing international communities.
I am also well-grounded in the New Zealand Curriculum, having started my teaching career many years ago in my hometown of Gisborne and having trained in Reading Recovery and ESOL. It is a real blessing to teach at Cornerstone, surrounded by great kids, great staff and great learning whilst serving and growing in God together.
Jane Sutherland – Team Leader, Manahau Team (Years 3-4)
I joined the staff at Cornerstone in 2008 and currently teach one of the wonderful Year 3 classes. I enjoy teaching all curriculum subjects and specialised in music and technology at Teacher's College. I am the team leader for Manahau (Joy) team which consists of the Year 3 and 4 classes at the school. I was also privileged to be the staff trustee on the Board of Trustees for two terms of office.
Joy is a heart attitude we want the children to develop. The age of the children in our team is perfect for encouraging an enjoyment of learning. We want them to confidently take 'ownership' of their learning and celebrate their progress as they see it unfolding. Even mistakes need to be seen as positive opportunities to grow rather than failures to be upset about. Each child is a special gift and we seek to work with parents to help each child reach their full potential in God.
David Henderson – Team Leader, Tumanako Team (Years 5-6)
I'm just starting my journey in leadership at Cornerstone. I'm excited to be working with the passionate and creative teachers that we have in the Tumanako Team.
I have a background in Occupational Therapy and hope to see all students be able to thrive and reach their potential. I really enjoy the Year 5 and 6 age group where students are learning to become more independent and are also happy to give most things a try.
Cornerstone is such a fantastic school to work in and I hope to develop my leadership skills over the next few years and be able to offer my support to fellow teachers in the areas I am passionate about, such as digital learning and fitness.
Tarryn Rose – Team Leader, Whakapono Team (Years 7-8)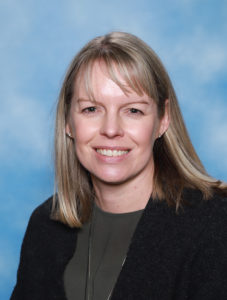 My name is Tarryn Rose and my family consists of my husband James (who is also a teacher), our two boys and our dog Jack. Palmerston North is my home city, but I have also lived in Whanganui, Africa and the Philippines.
I began teaching almost 22 years ago after graduating from Massey University in Palmerston North. My degree was in Education and my major was in P.E. I enjoy encouraging the students with the idea we focused on in Term 4 2015: "Fit Body, Healthy Mind, Honours God".
2019 is my fifth year at Cornerstone and I look forward to all that it holds for the Whakapono Team. The Year 7s and 8s have a fabulous year ahead, with some of the highlights being: sharing and hearing God's word in our team assemblies, ski trips, sports events, celebrations and classes with specialist teachers here at Cornerstone and at Monrad Intermediate.