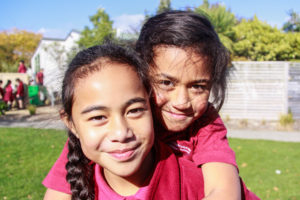 Thank you for your interest in our school. The intention of this page is to explain some of the slightly complex enrolment procedures that we, as a State-Integrated school, need to have.
Cornerstone Christian School is a Christian school which exists to meet the educational needs of children coming from Christian families in the Manawatu. We welcome Christians of all denominations and provide a programme without particular denominational bias, which fully integrates Christian principles. The school you choose for your child is an important decision. Schools, their staff and students can have major influence on how a young person grows up. The reason for choosing Cornerstone is, ultimately, that you desire a Christian education for your child, which will back up a number of the things you are teaching them at home about God, Jesus Christ and people.
Visiting the School
The best way to find out whether this is the school you would like for your children is to come and visit. Parents may to contact the Principal's P.A. to arrange a visit to the school before they put in their enrolment forms. This visit will give parents and prospective students an opportunity to see the school in action and to speak with classroom teachers or senior members of staff.
Enrolling new entrants (5 year olds)
The school is able to enrol up to 45 new entrants each year provided this does not cause it to exceed its maximum roll cap across Years 0-13 (550 students for 2018-19). If you have decided you would definitely like your child to attend Cornerstone, we encourage you to apply using the enrolment forms immediately rather than waiting until it is close to your child's fifth birthday.
Currently, we have spaces for new entrant students for 2020 and beyond. In 2019, we have accepted 45 new entrants and have a short waiting list. Places do come up for children on the waiting list as the circumstances of other families change, e.g. a parent receives a job offer from outside of the city.
Cornerstone has adopted cohort entry for new entrants. We have four new entrant intake dates – one at the start of each school term. Children may start school on the intake date that is closest to their fifth birthday, or later on request. They must be enrolled (and regularly attending school) on their sixth birthday.
Enrolling students in Years 9-13
We are regularly able to offer students in Years 2-13 a place at the school as the circumstances of other families change, e.g. a parent receives a job offer from outside of the city and therefore the children leave the school. If parents are keen to enrol their child at Cornerstone in these year levels, we suggest that they put in the enrolment forms.
Waiting lists
Currently, the school is blessed to be in a situation of unprecedented demand for enrolments. This sometimes puts us in the position of not being able to guarantee entry to Christian families who would like Christian education for their child; which is what we desire to do. If there is no current space for a child, the parents will receive a letter informing them that we have placed their child's name on a waiting list for that year level. Generally, the date on which the enrolment application was received determines the place on the waiting list.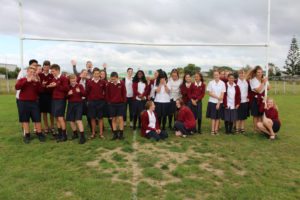 Sometimes, parents wish to know where their child is currently on the waiting list. This information is easy to access but can be quite misleading. For example, if a child in a year level leaves the school, this technically opens up a space which can be filled if there is a waiting list (although if the class is bigger than we would like, this may not be the case). At this point, the school will often contact the first person on the waiting list for that year level. It is not unusual for that person to decline a position, since in the intervening time they have found a school for their child that they are happy with, and it is never in a child's best learning interests to change schools regularly. The school will then move to contacting the second person on the waiting list and so on until the position is accepted.
Sometimes parents wish to shift their whole family to Cornerstone all at once. Whilst this makes perfect sense, the unfortunate reality may be that only one or two of their children's year levels actually have space to enrol. At this point, parents will have to make a decision as to whether they take those places or not. In our current situation, we suggest that if Cornerstone is the school you want for your children, you take any place offered since it may be unlikely that places in several year levels will all come available at once.
Enrolment procedure
When a space is likely to come available, a meeting between the Deputy Principal, the parents/caregivers and the prospective student will be arranged. This meeting will provide opportunity for parents to ask questions and to discuss:
the education we provide
their connection with the school's special character
the student's previous learning
the student's interests and needs
Following this meeting, the school will confirm in writing if there is a place for the student, and the date on which they will be enrolled.
Ministry of Education requirements
The school is currently under a Ministry of Education imposed maximum roll cap of 550 students, which will increase to 580 in 2020. A maximum of five percent of students are allowed to be "non-preference" and the remainder must be "preference". "Preference" is a Ministry of Education term which indicates that a student falls within the special character criteria (which is the school's reason for existing). To qualify as a "preference" enrolment, a parent of the child must be a regular attender of an established Christian church, as attested to (in writing) by a senior church Pastor or leader.
Preference of enrolment

Our school is a Christian school, and is set up to meet the educational needs of children coming from Christian families in the Manawatu. The terms "preference" and "non-preference" are not ones we particularly like, however they are the legal terms associated with a State-Integrated school's special character.
Our special character is very general: Christian. This can include any Christian denomination and in this way we are truly eclectic. If an enrolment is within this definition, then they are allowed to be called "preference enrolments"; if not, they are termed "non-preference" enrolments. Our proprietor bases the definition of Christian on something which is measurable: regular church attendance as attested to by a senior pastor or church leader. This is the purpose of the pink form in the enrolment pack.
Please do not take this to imply that our proprietor believes that if you do not attend church then you are not a Christian. This is far from the case, and many dedicated Christian people may not attend a church for various reasons. However, generally, Christian people will find a church which suits them and become part of it and hence this becomes something straightforward and measurable (our enrolment procedures are auditable). There are always exceptions to any rule and our proprietor team are happy to consider these – please just include all the details on the enrolment form.
The vast majority of enrolments at Cornerstone are preference. The school has a maximum allowed non-preference roll of five percent, but we currently sit at around one percent. Please note that this does not necessarily mean that 99% of our families are dedicated Christian people all attending a Palmerston North church over the weekend, since people go up and down in their faith. However, it does mean that 99% of families were, at the point of enrolling, regularly attending a Christian church as attested to by their senior pastor or church leader.
Of course, we do not encourage parents who are not Christian to attend a church for a short period of time just prior to enrolling to ensure they are considered preference. This would be an integrity issue.