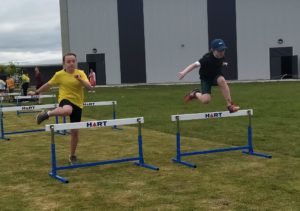 Primary students ran, jumped and threw across eight disciplines in the Primary Athletics competition today.
Wynton Oldfield and Luke Meyer were the highest scoring athletes, winning the Year 5 and Year 3 boys' competitions respectively.
Issachar narrowly won the tribe competition. "It was the closest top three I've ever seen" described Mr McDonald of the result – which was almost a three way tie. Asher tribe had to settle for second place, about 1% behind Issachar, and 1% above Zebulun.
Craig McDonald, the teacher in charge of sport, wanted to thank all the teachers, teacher aides and year 8 helpers for running the event.