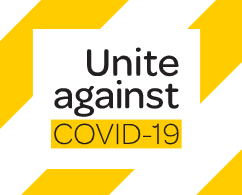 Cornerstone is now closed for all students.
Students have been assigned distance learning tasks for the remainder of Term 1.
The April School Holiday has been moved forward. It is now from the 30th March – 14th April inclusive.
Distance learning programs will resume on the 15th of April.
We are following the Government's 'Four Week Lock-down', with the tentative schedule for school doors to reopen being late April.
---
Update 25th March
Parent-teacher conferences on the 7th and 8th April are now postponed. We will advise you of new dates as soon as we can next term.
All normal academic reporting (secondary) is also suspended for the time being.
As the school holidays have been brought forward, both James Rose (Sec. DP) and I (Chris Mitchell, Acting Principal) have asked our primary and secondary teachers to take a good break during the holidays. This is important so they can spend time with their own families and rest up to get ready for the new term. Please refrain from emailing teachers over two week holiday whilst they are on break.
From April the 15th, when the new term starts online, teachers will be providing classwork for as many classes as we are able. For secondary (year 7-13) students this will mainly be online via Microsoft Office Teams and OneNote. Our focus here will be on setting classwork, not individualised education. Teachers will attempt to keep you in the loop with the expectations they are setting for their classes via email. However, please be aware that this will be dependent on a number of variables including internet access in your home, and therefore, may not be possible in some instances.
We are aware that with much of the learning moving online, there is increased opportunity to misuse this technology. Please note that until the doors at school open again, our capacity to investigate and process problem behaviours will be severely limited. We ask that parents regularly and proactively monitor their children's use of online media to ensure that our school values are maintained throughout. Respect, Diligence, Integrity, Kindness and Humility before God will all be needed across the board to ensure that the online learning is as safe as it can be for everyone. Any student the school deems to be misusing or responding inappropriately to the misuse of school-supported media will have their School Office 365 account suspended. This is because all online forums that teachers are using are to be treated as professional public spaces. As such we need to maintain a high standard of conduct. If you experience any concerns around online bullying through social media from any source, report the concerns to Netsafe. The following information was released from the MOE today.
Netsafe
In response to the Alert Level 4 requirements, Netsafe have changed their Helpline hours to 9am – 5pm seven days a week and for now they cannot take incident reports over the phone. People can still report in three other ways and their team will respond with expert incident advice:
1. Email help@netsafe.org.nz
2. Free text Netsafe to 4282
3. Complete a form at netsafe.org.nz/report.
From the 15th of April, our secondary pastoral staff and Primary Team Leaders will do what we can to support parents. However again, this will be severely limited as staff are in isolation in their own homes. Our School Guidance Counsellor, Mrs Crowther will be sending an email out to parents with well-being information, support and advice.
A reminder that the primary source of communication between school and student and school and home during this time will be via email. From this Friday at 3pm, we intend to shut down the Microsoft Teams video chat for years 5-13, for the holidays. It will open again from the 15th of April.
My sincere prayers for you all are that you remain safe and healthy, and that you enjoy the enforced family time together! Can I please ask that you follow the advice of our country's leaders around isolation, physical distancing and hygiene. This along with prayer will beat this virus. Of course, this situation that we find ourselves in is not ideal and can create high levels of anxiety amongst children. At these times the example of our faith and dependence upon God as being our immovable place of refuge becomes really important.
Ma Ihowa koe e manaaki, mana koe e tiaki katoa.
The Lord bless you and keep you all!
Chris Mitchell
Acting Principal
---
Update: 23rd March
Teaching and Learning this week
Some home-based learning tasks will be provided for Thursday and Friday 25/26th March where possible. These tasks will be class-based and there will be no expectation for teachers to provide individualised online learning programmes.
During this period of school closure, the primary method of school communication with parents and families will be through school email and on occasion the phone-based SchoolApp.
Please note that many of our teachers are also parents and many are in primary care-giver roles for their own child(ren) or elderly parents. There is no expectation from the school that every class will have work provided online.
Term 2 Distance Learning
Primary year 1-4 – provision of work set will mainly be around online apps that students are familiar with such as Reading Eggs, MathSeeds and Mathletics. Teachers may also arrange project work and various reading / writing tasks via email.
Primary year 5-6 – In these years groups the distance learning will be a blended approach consisting of a range of online tasks using OneNote, Reading Eggs and Mathletics and various other reading / writing tasks.
Secondary year 7-13 – provision of work set will be predominately via Microsoft OneNote notebooks. This is a programme that most secondary students are already using and are familiar with. Teachers will check in with students as they are able via email and other online tools within the Microsoft Office suite. Please note that communication will continue to be based within school-based apps. There is no expectation for teachers to communicate with students via their own personal emails/social media/cell-phones. We are yet to receive any advice from the Ministry of Education around changing NCEA requirements.
---
Update: 22nd March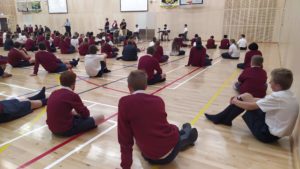 Parent Contact: Can I (Mr Mitchell) please request that all parent face-to-face contact with school is minimised. Staff will not be available for face to face conversations. They will all welcome telephone calls (outside 9-3) or emails (preferred). This is another way to keep our staff and students safer.
Moving Forward: We know COVID-19 feels scary and of course as parents you are most concerned for the well-being of your child(ren). Please be assured again there is no confirmed case in our school.
We are getting the most up to date advice and guidance so that we can confidently make informed decisions about the safety and well-being of our school community.

From Mr Mitchell: Let me share one Bible verse with you before I close that has bought peace to my heart today – from Hebrews 6:18-19 Therefore, we who have fled to him for refuge can have great confidence as we hold to the hope that lies before us. This hope is a strong and trustworthy anchor for our souls (NLT).